This review about GDI (Global Domains International) reveals how you could benefit from using the services of this company and perhaps
recommend it to someone looking for reliable web hosting services and professional blogging tools. You can also earn money from GDI; read this review to find out how easy it can be.
What Is GDI (Global Domains International)?
GDI (Global Domains International) has been a global domain registry service and affiliate program since 1999. GDI specializes in the .ws extension (www.your website.ws). The .ws extension stands for "Web Site", but in reality, it is the official website extension for the Internet country code top-level domain (ccTLD) for Samoa.
Although Global Domains International (GDI) specializes in the .ws extension, you can also register top-level domain names through GDI. Top-level domain extensions are .com, .net, and .org.
GDI is a company that also offers very affordable professional tools for Internet marketers. For instance, you can get web hosting services, blogging tools, site builder tools, email accounts for your business, and many other essential services for a very reasonable price, only $10 per month.
GDI Offers You:
A 7-day free trial of all their services.
Professional blogging and website-building tools.
Your domain name with the .ws extension.
100 Mb website hosting storage.
10 email addresses for your website. (email_address@yourwebsite.ws)
GDI vs. Other Web Hosting Companies:
There are dozens of online web hosting companies; most charge over $20 per month for hosting and website-building tools. Other web hosting companies offer an affiliate program, but it is not even close to what GDI offers. Many people sign up for GDI (Global Domains International) for their affiliate program, one of the best available ones.
The GDI Affiliate Program:
If you decide to join GDI (Global Domains International), you will earn weekly and monthly commissions and bonuses. The GDI affiliate program is straightforward: You will become an affiliate once you join GDI.
Are you interested in earning money selling .WS domains? The affiliate program allows you to earn commissions promoting a monthly package that includes domain registration, hosting, email, and SiteBuilder.
You will earn $1 for every active personal referral per month as an affiliate. So, you will only need 10 personal referrals to cover your monthly cost. Referring affiliates to GDI is relatively simple because everyone online is looking for affordable and professional hosting.
You can only make money if you are an active member. If you are not an active member, you will not earn money (i.e., in the free trial period). You will become an active member immediately after the first monthly fee and then every month.
During the trial period, you must bring new members to your team.
Global Domains International (GDI) Affiliate Program Compensation Plan:
GDI´s compensation model is based on 5 levels. You will earn $1 monthly (10% of the $10 monthly fee) for each active referral at 5 levels.
You can refer as many new referrals as you want to your first level, but it is recommended to refer at least 5 new active referrals to your team.
Here below is a calculation of how your income will grow with just 5 active members on your first level:
Level: Customers brought by you to level 1 and customers brought by the other members of your team to levels 2 – 5. Your Monthly income:
#1. 5 – $5
#2. 25 – $25 ( 5 x 5)
#3. 125 – $125 (25 x 5)
#4. 625 – $625 (125 x 5)
#5. 3125 – $3125 (625 x 5)
Total: 3905 customers: $3905 per month.
So, in other words, by referring just 5 active affiliates to your GDI team and teaching your 5 affiliates to refer 5 active affiliates each, your monthly passive income would be almost $4,000 per month.
You would earn this passive income monthly for work you have done only once. Think about how much you would make if you referred 10 affiliates, and those 10 referred 10 too…
How Much Money Can You Make Each Month? See below a video of a guy who managed to earn over $30,000 a month in less than three years as a GDI member. And the monthly income is constantly growing month by month.
Or see another GDI member below and see how much he earns and how many members he has on his team.
Please Note!
The chart above is a demonstration to show what is possible by promoting GDI. There are no guarantees, but if you want to promote something always in demand (web hosting tools), you should consider promoting GDI.
If you are new to Internet marketing, there is one crucial thing you need to understand. Having a business online is a REAL BUSINESS. To earn money from any opportunity, including GDI, you must advertise your affiliate link using free or paid methods. You will not make money without promoting your affiliate link.
You can earn a full-time income promoting GDI, but you need to put in the time to advertise, and this takes time and effort, and sometimes you must invest money too. GDI has a lot of training, help, and promotional tools available to help you succeed.
4 Great Bonuses!
You can also earn bonuses for referring new customers and building your team. At the moment, when I am writing this GDI review, you can make four additional bonuses, which are:
#1. The Weekly Superstars Bonus Contest
You will earn USD 100 for referring 5 new active GDI members weekly. This bonus can be achieved over and over again.
#2. GDI Learning Bonus
Earn $ 25 for all the steps in the GDI learning program.
#3. GDI Duplication Bonus
You will earn a $250 bonus when 10 of your directly referred new customers complete their learning bonus. This bonus can be achieved over and over again.
#4. Heavy Hitter Bonus
You will earn $5,000 for referring 1,000 new affiliates in 4 weeks.
GDI (Global Domains International) is reliable. It has been online since 1999.
It is affordable. You get a 7-day free trial, and then you pay just $10 per month for everything.
The affiliate program offers a few great bonuses and rewards.
Straightforward to use, step-by-step guides and "how-to´s" available.
The support team is excellent. If you have a problem, contact support, who will help you ASAP.

Many people join GDI just for the affiliate program. They see the potential in earning a nice monthly passive income.
I have been a GDI member since March 2021 and have my business domain name. I have not built a website on the domain name; it just re-directs to an affiliate offer. To make money from GDI, you should refer new members who purchase their domain names.
Hopefully, this GDI review has given you some valuable and helpful information about this company and if the services are something you need. Their affiliate program is one of the best available, which is why so many join and actively promote it.
Links to Visit for More Information:
The Main Company Site – in English
The Main Company Site – in Spanish
Presentation of All Opportunities and User Testimonials – in English.
Presentation of All Opportunities and User Testimonials – in Spanish.
Presentation of All Opportunities and User Testimonials – in German.
TV interview with GDI Founders – Michael Starr and Alan Ezeir.
GDI Offers presentation – cartoon.
Registering a Site Domain in Any Language in the World.
After all, everyone needs reliable web hosting and tools for building their online businesses.
There are many more pros than cons when it comes to GDI. First, if you are looking for reliable website hosting for a reasonable monthly cost (only $10), I can highly recommend Global Domains International.
Second, GDI has been around for over 20 years. If you are not going to build your website and use its tools, you should start promoting GDI. Their affiliate program is great.
I created and displayed it on this page to encourage people to join me.
To get traffic and as many followers as possible, I have joined several sites and used them for free (see here what they are).
I also joined MLGS, an excellent platform from which I get a lot of traffic, and 200 leads a day, all for $1 a day; I promote my business links daily and make monthly money. Now that I'm writing this page, I've got over 120,000 members on this platform.
If you want to make more money using the multi-source MLM system for free, create a site with these 5 platforms.
Another opportunity to create a list of followers you can join this platform for free.
From here, you can get new members at GDI to grow your team quickly.
You can earn a steadily growing passive monthly income over time from GDI if you promote it actively.
There are many Global Domains International reviews available on the Internet. I have written this review on how I see this company.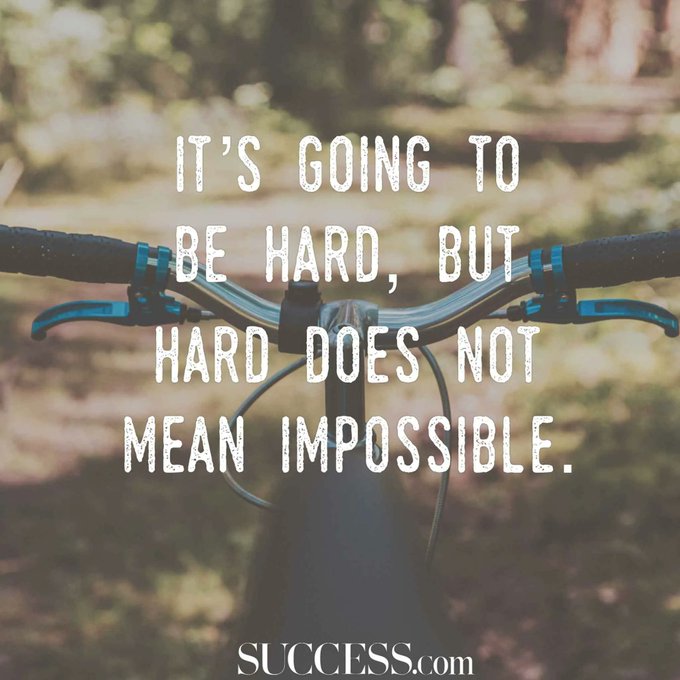 Join GDI, create your affiliate site, and advertise your links a lot, and you will get an excellent monthly income in a few months. It's not complicated. It's not rocket science.
Visit all pages, open all links, and watch all videos on this topic by navigating through the top menu of this page. Do everything with a lot of patience, conscientiousness, ambition, and courage.
Now, to all who have joined the GDI team through this link, I would like to offer them a reward and my thanks. For everyone, below, I dedicate an extraordinary video – a show of the two divas, J.Lo & Shakira (to your satisfaction, open full-screen video).
Did you see the video above? What do you think? Do you think it's easy for them to do what they did? I think not. It is very hard, with many exercises, repetitions, and effort.
To become known worldwide, they put in a lot of effort and a lot of work, spent a lot of money, and accomplished all this in many years. They also advertised extensively in newspapers, magazines, social media, etc.
The same should be true of online or offline businesses.
First, you have to have the mentality and learn to create the business you want to launch. Then many applications, a lot of work, and effort.
Once the business is set up, a lot of publicity is needed.
Especially for online businesses, it is necessary to advertise every two or three days; it would be better every day.
A lot of publicity needs to be done on all possible channels.
Many people want to make money on the internet, it is not complicated, but they must know that they must dedicate themselves to their business. They need to know that it takes a long time, months, but with a lot of ambition and patience, they can do it, and the satisfaction will be very high.
Many do not want to learn how to start an online business but want to make money online. Very well, there are solutions for that as well.
The easiest and most free method is to join affiliate programs to promote products created by others.
Or, they can join MLM systems. Some are free, and some cost a movie ticket in the city. After registration, in 5 or 10 minutes, they are in business. It is straightforward.
Some signup, others not because they don't trust or are afraid, even if the system is free (in this case, I don't know how they want to make money on the internet).
Do you need help? Follow the steps below.
You probably want to make money every week (hundreds or thousands of dollars), but you probably don't know how.
It is not difficult.
It would be best if you built these pages: Page 1, Page 2, Page 3, and page 4, which you are now on.
By promoting these pages by advertising a lot, you will get many new members in your team (you will be their sponsor).
The first three pages look the same (open the links above and see what the pages look like), except they must have your GDI account details. This can be done in 3 minutes. It's simple.
If you don't know how don't worry.
If you join me at GDI, I will make these pages for you for free.
If you want, let me know, and I'll do it for you (you'll see my email address in your GDI account after registration). Of course, I will add 6 members below you to your team (join and use for free), and I will give you other great tips.
The hardest part is time for those who have signed up because they need to promote their affiliate links. They have to advertise a lot every day. They have to apply some tactics, but 98% are lazy and soon give up.
Only those who have ambition, patience, and persistence will succeed.
Take the example of successful artists, performance athletes,
and J.Lo & Shakira, and don't give up, even if it will be harder sometimes.
You will be able to have the desired success.
The advantages offered by a team in an online business built according to the MLM system:
"I would rather have one percent of 100 people's efforts than 100 percent of my own."
– Andrew Carnegie
Through the above platforms, you will have a much better life. If you want this for your family and friends on social sites, make them known using the buttons below. Thank you very much.